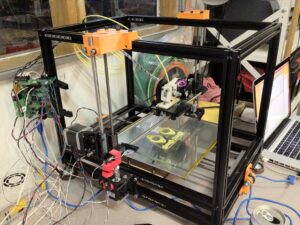 Modified MendelMax #2 was born today. Isn't she purty. This bot is gonna live at Hive76 for the forseeable future.
Thanks to all at Hive76 for help and support during this build, especially to Rich and Andy for hanging tough in the trenches, Chris and Brendan for troubleshooting and tools, and Morfin for extra supply bits.
We've got big plans for this bot. Stay tuned. And here's a video of the first print!