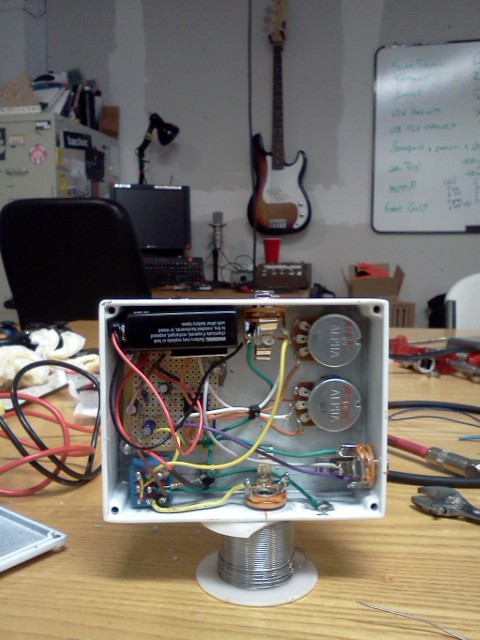 On Thursday, April 23, our celebration of Philly Tech Week events continues as we open our doors for DIY Music Night (7pm-???). If you're into music, making music, or making things that make music, you won't want to miss it! If you've been to the space before, you'll know that we run on a steady diet of tunes. And on Thursday, we'll have all our audio and music-centric projects out in what is sure to be the noisest night of PTW. Come by and see the space, make some amplified noise, hang out, or share your own projects.
We'll have guitars, amps, synthesizers, sequencers, oscilloscopes, speakers, fuzzboxes, tremolo pedals, signal generators, oscillators, speakers, drum machines, pickups, karaoke machines and probably alot more – all made at Hive76.
There will be snacks and beer.