On Wednesday, July 30, our friend and co-founder Brendan Schrader died of a cardiac issue. Brendan had lived with Wolff–Parkinson–White syndrome his whole life with occasional visits to the ER with a racing heart. On Wednesday complications from this syndrome took him from us. He is survived by his loving partner Elana, his mother Mary, and hundreds of family and friends. Details of the funeral service on Tuesday can be found on his obituary page. You can sign and read a guestbook there too with some wonderful sentiments.
Hive76 s a family in many ways, and that made Brendan the dad. He was a driving force in our hackerspace by pushing members to make awesome projects, sharing his knowledge with anyone that visited, and brightening the space with his unconventional sense of humor. In his honor, we will continue to live up to our motto: Make Things Awesome, Make Awesome Things! We hope you will as well.
We love you Brendan, and we miss you.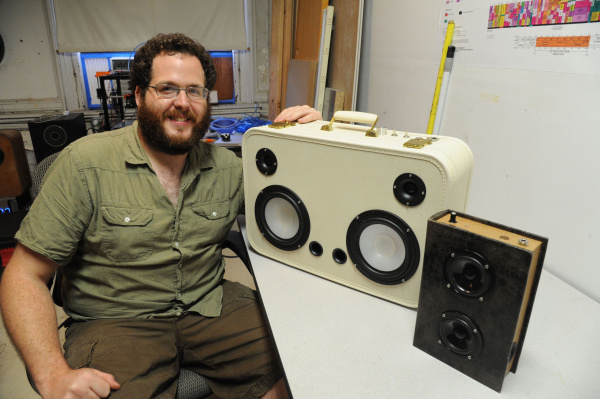 Restored on September 15, 2018 thanks to Archive.org!